Scottsdale

High School




Class of 1979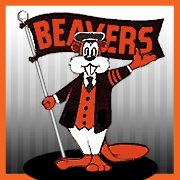 At our reunion (now over 2 months ago), we saw friends we hadn't seen in 40 years, and friends we just saw 'last night'. Did you promise to keep in touch? Have you kept that promise? Don't let another 40 years go by - or even one. Stay in Touch!
Reunion of childhood friends rekindles what we once had
I moved with my family to Ft. Meade, Maryland, from New Zealand, nervous to start middle school. On my first day, a girl smiled at me and patted the top of the empty desk next to her. I slid into it, smiling back. I ate lunch with Stephanie Taylor that day and every day after. We holed up in her bedroom, playing records and doing homework. She taught me to dance. We took gymnastics together.
Then my family moved again, this time to Arizona. I promised Stephanie I'd write but I don't remember sending any letters.
When you grow up in the military, moving every two years or so, it's rare that you keep in touch with kids you grew up with. You learn to look forward to the next place, starting over and making new friends.
In June 2018, Stephanie found me on Facebook. We messaged and scrolled through each other's timelines, reading posts, studying pictures.
Last month Stephanie messaged to tell me she'd be in Scottsdale. Could we meet?
It's been 40 years since I've seen Stephanie, but I'd have known her anywhere. As soon as I opened my door, I recognized her. Her eyes. Her smile. I hugged her hard.
Stephanie still lives in Maryland. She's an attorney but works in health care in Washington, D.C. She travels and dotes on her brother's kids.
We talked about our days in middle school and caught up on news of our families.
A lot of time had passed, but it didn't feel that way.
As we said good night, hugging again, I realized how important it was to keep hold of childhood friends when you can. I have memories and pictures, but she is a witness to who I was then.
Stephanie promised to come back and invited me to visit her. I promised to keep in touch.
This time, I will.
Reach news columnist Karina Bland at karina.bland@arizonarepublic.com. Follow her on Facebook and Twitter @KarinaBland
FOUND JACKET
For those of you who went to Friday night's event at Giligan's - someone left their letterman's jacket.
Is it yours? Contact Greg - (602)524-5915
What a great week end.
On the left, second from the top, is a new link - Reunion Pictures. Click this link - there's a button at the bottom to upload yours! Please - upload yours. We need them all!